Records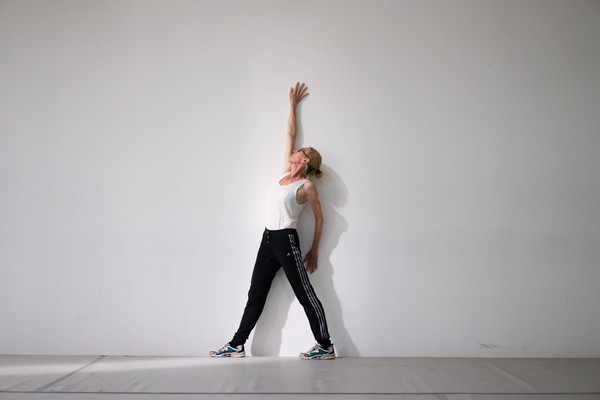 © Marielle Rossignol


Creation: autumn 2021

A choreography by Mathilde Monnier
With 6 performers Sophie Demeyer, Lucia Garcia Pulles, Lisanne Goodhue, I-Fang Lin, Carolina Passos Sousa, Florencia Vecino
Créateur lumière Eric Wurst
Créateur son Christophe Chassol

A production: COMPAGNIE MM / THEATRE GARONNE
With the support of the Fondation d'entreprise Hermès as part of the New Settings program
In co-production with the Théâtre National de Chaillot, Centre Dramatique National de Valence, MA scène nationale - Pays de Montbéliard, Théâtre Populaire Roman de La Chaux-de-Fonds, Otto Productions, in progress...
With the support of CN D Centre nationale de la danse, welcome in residence



Records a musical and choreographic journey.

The first gestures of this creation emerged in May 2020 at the exit of the first confinement. Necessity, survival, the need to face the emptiness and lack that we had just experienced. I then began to write a small 8' piece, written after listening to an excerpt from Ligeti's opera Le Grand Macabre, performed by soprano Barbara Hannigan.

Faced with this situation, dealing with abstraction and musical writing seemed to me to be an answer. To go in search of a space empty of discourse but not devoid of bodies, perceptions and sensations. It is from this founding experience that Records was born.

Records is a room between three walls. Dancers live there by leaning, more or less intensely, on these walls planted on the stage and which create a space within the space, an airlock between the open and the closed. They stick to the wall, leaning on it with their backs, hands and feet. They sit down, relax, lie down. Push it back. Lean obliquely towards it. Bounce off it. Lying in the corners. The wall is a supporting figure - a way of representing what holds and holds us back.

Records therefore takes up the spatial aspect of volume: the planes and lines, the verticality and horizontality of the stage give the geometry a palpable presence. The piece carries within it a desire for geometric and postural abstraction which is also a reflection on simplification, reduction to the essential, to the elementary, the return to the material.


Interview withe Mathilde Monnier

How do you approach the creation of Records in this time of pandemic? How has it changed?

This period has been difficult to live through because beyond the cessation of activities, it
 was the confrontation with a moment of great uncertainty that was complicated, as if nothing
 we had built could still hold. A form of general instability in which all our points of reference
 have changed: health, relationships with others, work and projects. This crisis is like an
 attack on what is fundamental for us, but without any capacity for metabolism, without any
 possible grip on reality, the home confinement, although necessary, put me in a position of
 withdrawal. It has changed the relationship to work and what seemed urgent has become
 serious, perhaps more crucial. My first reaction in the work after two months without doing
 anything was to get rid of what I call work comments, ornamentation, the superfluous. This
 will be translated into this creation.


How does the vinyl object allow you to reflect on the dynamics of abstraction-incarnation?

The question of abstraction in dance has always been an issue that has interested me because
basically nothing is less abstract than a dancing body. And it's true that the most beautiful
experiences I've had as a spectator, the ones that have remained in my memory, are rather
experiences of dance with no other object than the body itself in relation to sound or music
or space; when in incarnation the word is linked to the flesh, we say "to embody" in English,
the exact definition of this word means to represent in itself an abstract thing; we can see
that the two words are linked. The Vinyl object will play as a background, will it be a background for the imaginary or for the  real? It's still too early to tell.


Records seems to be a memory search of the movement. Is it a more intimate, more personal project?

Everything is always memory and the fabrication of memory, whether it be one's own or
that of others. But it is also true that nothing is more inscribed in your intimate life than the
music that inhabited you in your youth and in difficult times. I believe that everyone builds up
a pantheon of music and that this pantheon is built up over the course of encounters. This
relationship to music is a very intimate thing that we don't always want to share, this time I would like to share it with the public.

Interview by Pauline Lattaque, June 2020