Territoires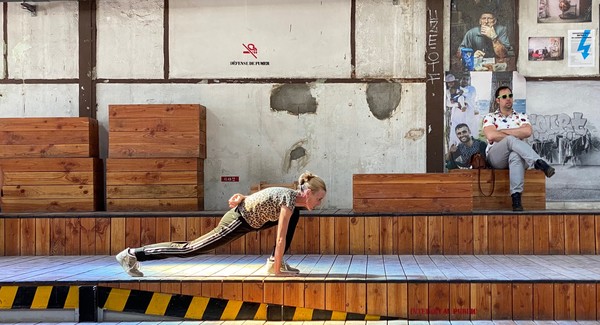 © Karim Zeriahen


Conception Mathilde Monnier
Choreography Mathilde Monnier
Artists I-Fang Lin, Corinne Garcia, Martín Gil, Lucia García Pullés, Julien Gallée-Férré, Natacha kouznetsova, Awa kouyaté, Florencia Vecino, Rita Quaglia, lluis ayet, Rémy Héritier, Salia Sanou, Jone San Martin, Ty Boomershine, Emma Lewis, Thiago Granato, Lisanne Goodhue...
author-composer-performer Babx

Territoires is the name of an event that links dance and the public in particular spaces and places not dedicated to the spectacle (wastelands, gardens, historical spaces, museums, schools...).
Territoires gives to see and to hear the dance that we practice and that takes us to the end of the night.



17 solos and duos
Mathilde Monnoier from 1993 to today

Territoires is a stroll through a place, meeting different solos and duets danced by several emblematic dancers of Mathilde Monnier's work. A journey through 30 years of the choreographer's repertoire, as an introduction to her singular and eclectic universe. A dive in time, from 1993 to today.

Here, the repertoire of the MM company is put back into play, it is a question of recomposing the movements for a new place, investing an unlimited territory of time and space. It is through this surveyed territory that the past of the gestures is revealed and projected into a new context. Like the fish finding its element, the gestures and the dance find a new impetus, a new dive in a place, an environment that they contribute to enlighten and reveal.
Presse
petit-bulletin.fr - 06/07/2022