Dance hall #2 - performances, concerts, lessons & parties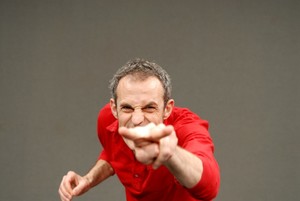 Mathilde Monnier, Chassol, DJ Chloé, Xavier Le Roy, I-Fang Lin, Virgile Dagneaux, Lisanne Goodhue, Wanjiru Kamuyu, River Lin & guests

 

17 & 18 december - Halle Tropisme


Choreographer Mathilde Monnier is in long-term residency at the Halle Tropisme, where she has her creation studio. Each year, she proposes to dance the dance throughout the Hall by inviting other choreographers to come up with an original creation tailored for this atypical place. In addition to dancing, there are concerts, parties and classes that allow spectators to dance in turn ...




PROGRAM

Friday 17th December

6 p.m.> 8:30 p.m.
Performances / 6 choreographers for 1 place
At the invitation of Mathilde Monnier, the choreographers Virgile Dagneaux, Lisanne Goodhue, Wanjiru Kamuyu, Xavier Le Roy, I-Fang Lin and River Lin draw on their repertoire to offer a creation exploded throughout the hall, based on solos, duets or trios. You are invited to wander from one form to another and choose your points of view. There is a beginning and an end but you are free to come along and determine your visit time.
Free entry

9 p.m.
Chassol concert
The universe of Chassol is unique. A virtuoso of piano and composition, his music is constantly nourished by movement. Between pop music and scholarly music, he navigates between styles, and collaborates with artists as varied as Frank Ocean, Sophie Calle, Phoenix, Sebastien Tellier, Solange or Xavier Veilhan. On stage, accompanied by his drummer, he harmonizes filmed images and makes the music dance to the rhythm of the images. For this exceptional evening, he navigates between all his shows for an explosive dive into the most danced and dancing moments.
Soundcloud
Price: 10 €
Ticket
Saturday, December 18

2:30 p.m.> 4 p.m.
Yoga class by Mathilde Monnier
Mathilde practices Ashtanga yoga on a daily basis, she invites you to initiate yourself into this dynamic yoga where the postures are linked one after the other in a fluid manner. No matter your level, you are welcome.
Price: 5 €
Ticket

6 p.m.> 8:30 p.m.
Performances / 6 choreographers for 1 place
At the invitation of Mathilde Monnier, the choreographers Virgile Dagneaux, Lisanne Goodhue, Wanjiru Kamuyu, Xavier Le Roy, I-Fang Lin and River Lin draw on their repertoire to offer a creation exploded throughout the hall, based on solos, duets or trios. You are invited to wander from one form to another and choose your points of view. There is a beginning and an end but you are free to come along and determine your visit time.
Free entry

9 p.m.> 12:30 a.m.
The Party - DJ Chloé + Piñata & Guests
To conclude this weekend of choreographic creation, it's time to party and let go, it's up to you to dance!
Chloé is a key figure in electronic music in France and abroad. She was one of the first women to take over the turntables, in the 90s, the legendary Pulp era in Paris, where she founded the Kill The Dj parties and shared the stage with Jennifer Cardini or Ivan Smagghe. DJ, musician, label boss, she never stops breaking new ground in techno.
Our friends from Piñata Radio, the unmissable musical web-radio from Montpellier, offer a multi-hand mix to open and close the evening ...
Souncloud
Free entry